James Avery Jewelry
James Avery Jewelry
Gold and Silver Loops Charm Bracelet
$370.00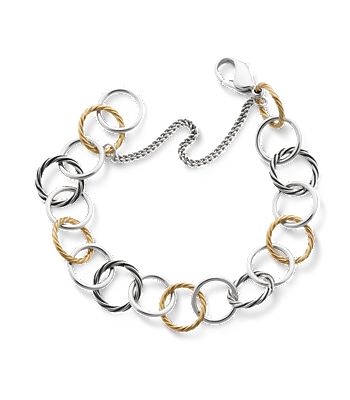 Whether worn alone or as charm bracelet, our elegant Gold and Silver Loops Bracelet creates a distinctive look with a combination of metals and textures. 

At checkout, be sure to let us know if you'd like your charms attached (soldered) to this bracelet.
Please allow 3 additional business days for us to complete your soldering order.
James Avery Jewelry
Model
BR-619